Directors
Raza Dhanji, Laila Adatia and Maureen Akhaine.
Management
Between them, our Management Team has over 66 years of nursing and care experience. With a wealth of knowledge in a wide variety of settings and specialities, you and your loved ones are in very safe hands.
LAILA ADATIA
Registered Manager
Registered Nurse: 1982
Registered Sick Children's Nurse: 1986
Emergency Nurse Practitioner: 2014
Laila has 40 years of nursing experience across a range of settings, including hospital, community, nursing & care homes. Until recently, Laila was part of the community's Rapid Response Team & Rehabilitation Team. She continues to do bank shifts as a clinical nurse at the Urgent Care Centre in Milton Keynes.
MAUREEN AKHAINE
Registered Manager
Registered Midwife: 1993 (Philippines)
Registered Nurse: 2009
Maureen has over 9 years of nursing experience, having previously trained as a Midwife. Since moving across to nursing she has worked in General Medicine and A&E. Within the community, Maureen has been a part of the community's Intermediate Care Services, which incorporates the Home to Stay, Rapid Assessment & Intervention, and Rapid Response Teams. Maureen also does bank shifts as a clinical nurse at Milton Keynes Urgent Care Centre.
ANCA NASTASE
Care Coordinator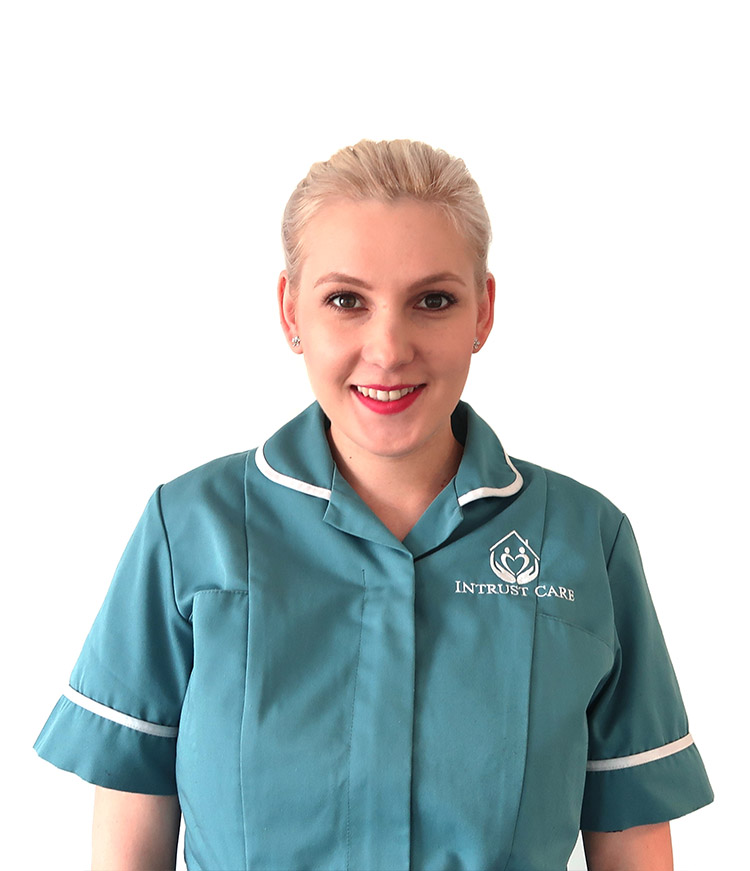 Social Work Bachelor's Degree (Romania)
Probation Master's Degree (Romania)
Anca has 4 years of care experience in a variety of settings. She has cared for clients in a nursing home, supervised care within the community and for the last 3 years, coordinated care for a number of clients. Anca often goes out to calls for clients herself, which means she has a fantastic working knowledge of their care needs and preferences, and which carers would be a suitable match.
SARAH TAYLOR
Care Coordinator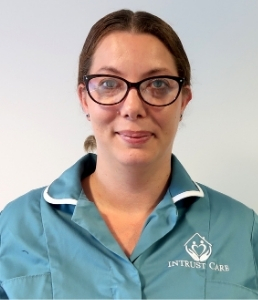 Sarah our Care Coordinator was previously one of our field supervisors in the community. She has eight years of care experience, primarily within the community but she has also worked in a residential setting with teens with ASD. Along with her mandatory care certificate she is trained in PEG care, Tracheostomy care, care for individuals with Motor Neurone Disease, and she has also completed dysphagia (swallowing difficulties) training.
ANNA ANDRZEJEWSKA
In House Trainer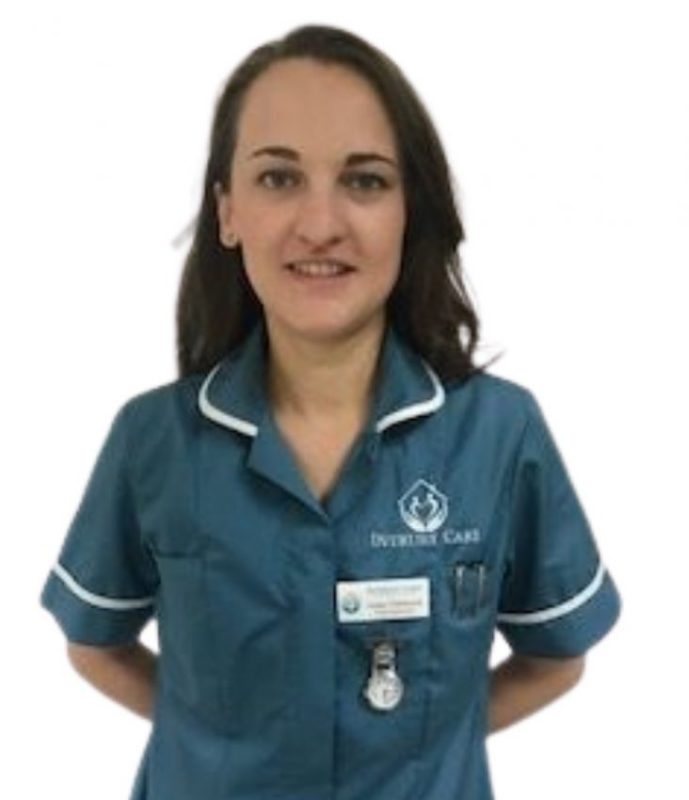 Physiotherapy Master's Degree (Poland)
Manual Handling Trainer
Infection Control and Personal Care Trainer
Anna has a wealth of knowledge in both care and anatomy and physiology. Whilst studying her master's degree in Physiotherapy, she also trained as a paramedic- gaining clinical experience and essential skills along the way. Anna has 5 years of care experience since coming to the UK. After initially starting as a carer with Intrust Care, she was quickly recognised for her knowledge and high standards of care – becoming a field supervisor, as well as a trainer in manual handling. Anna has certificates allowing her to train our staff in manual handling, and infection control and personal care. She is also personally trained in Stoma, PEG. and Tracheostomy care.
Our field care supervisors are extremely important here at Intrust Care. The current supervisory team has been handpicked by our registered managers and directors for their experience, skills, knowledge and leadership qualities.
Some of their duties include:
Supervising their team of carers, offering guidance, support, training and feedback as appropriate
Carrying out spot checks and reviews, to ensure our care is maintained to a high standard
Working with our care coordinators to match carers to clients appropriately
Providing on-call support, outside of office hours
Maintaining good client relationships, responding to any changes, queries or concerns
Ensuring all documentation is completed correctly and any incidents are recorded, reported and acted upon appropriately
Ensuring carers adhere to all policies and procedures, as per company training and protocols
Our Carer's
At Intrust, our carer's are at the heart of what we do. We wouldn't be able to deliver the high standard of care that our clients expect and deserve, without them.
Experienced, knowledgeable and compassionate, our carers really do look after our clients in the same way they would for their own family member. They support not only the client they are caring for, but the wider family as well. Always going the extra mile, we regularly receive feedback and thanks for our carers and the outstanding care they provide. We always make sure that this is passed on, as we believe our carers deserve the thanks and recognition for the hard work that they do. 
All of our carers have in-house medication and manual handling training (using equipment such as hoists). Every member of staff has had a DBS (Disclosure and Barring Service) check and has provided satisfactory references, before going out into the community. Our carers also complete mandatory training that covers the 15 standards of care and Dementia awareness.
If you have a condition that requires very specific skills to be learned (such as tracheostomy care), we will also get our carers trained by outside bodies (such as Addenbrookes Hospital) in these specific areas of care.
Some of our carers speak another language alongside English. If English isn't yours or your loved one's first language and you have concerns about communication, please check with us to see if we can match you with a carer that can speak your first language.