Coronavirus (COVID-19) Scams That Are Targeting the Elderly and Vulnerable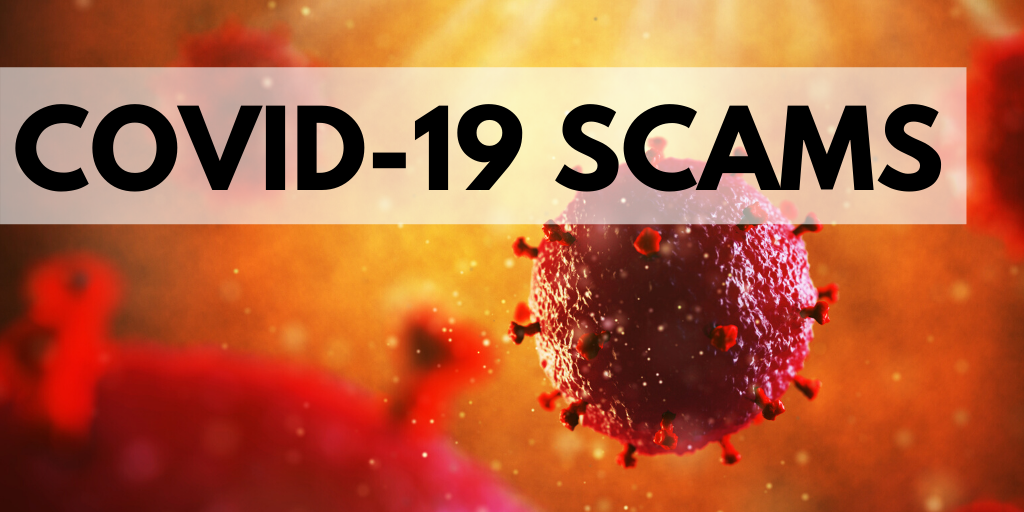 During a period of great anxiety and concern for the entire UK, elderly and vulnerable people are being targeted by criminals.
Whilst many communities are rallying and coming up with schemes and initiatives to help those most at risk, some individuals are taking advantage of the situation. We were extremely saddened to hear of a number of Coronavirus (COVID-19) scams that have been happening around the UK. These scams are preying on the fears of those who are already extremely concerned and anxious, and these insecurities are being used for personal gain.
This post will explain some of the most common Coronavirus (COVID-19) scams that are currently circulating. We hope that this post will help you to protect yourselves and your loved ones, during this difficult time.
Door to door scams
There have been reports of elderly people having their doors knocked by concerned "well-wishers", offering to get any shopping or essentials that they may need. These scammers are taking the money and not returning.
We need to note that there are some amazing community groups & wonderful individuals reaching out to those in need. We are not saying that you should not accept the help of others, but to just be aware that all offers of help may not be genuine.
How to keep yourself safe
Don't let anyone into your home.
Get friends and family, or trusted neighbours to get you any food, medicines or supplies you need.
Thoroughly wash your hands after handling any bags given to you (or left outside for you).
If you have no choice but to accept the help of a kind stranger, ensure you have the shopping first before handing over any money.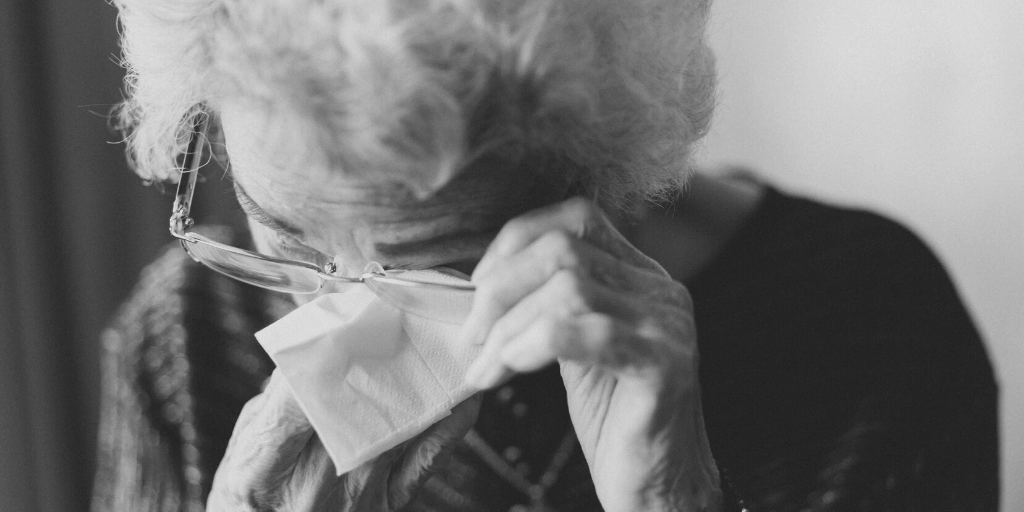 Email (phishing) scams
Emails containing fake diagnosis tools (or links to these tools) that promise to test you for Coronavirus (COVID-19) have been circulating. These tools do not work. The only tests that can diagnose Coronavirus are the ones that are carried out by Medical professionals.
While fake HMRC emails are not new in themselves, these new ones are offering tax refunds. They often refer to "an established new tax refund programme for dealing with the Coronavirus outbreak". If you receive this email, please do not click on any links or enter your bank details, they are not from HMRC.
Emails allegedly from WHO (The World Health Organisation), or CDC (Centers for Disease Prevention and Control) are offering an "attached document on safety measures". If you click to download the document it allows malicious software to be uploaded to the computer/device. This can monitor your online movement, allowing information to be fed back to the fraudsters.
Hoax donation page emails have also been reported. These can ask you to donate Bitcoin or may contain a link that takes you through to the fake donation page. Please do not click on the link, and if you do end up on the fake page, don't enter any bank details.
Emails around a cure for Coronavirus (COVID-19) are also being sent, saying that they have important details from a doctor about a vaccine that has been covered up by the UK & Chinese governments. Clicking on the link then takes you to a website where your details and information may be stolen.
How to keep yourself safe
These tips are not only helpful for emails that are exploiting the Coronavirus (COVID-19) outbreak, but for any phishing emails that you may be sent.
Remember that Government bodies will never ask for your personal, or banking details.
Don't click on any links or download anything that looks suspicious.
Fraudsters can be convincing, but check if logos are blurry, or for any layout or spelling & grammatical errors. Emails from genuine companies or bodies will have been written by a professional.
Look for email addresses or websites that don't look quite right e.g. @mail.sainsburys.food (fake), instead of @sainsburys.co.uk (real).
Fake emails will often have a sense of urgency or will have been created to make you panic.
If in doubt, contact the company directly by phone or email with contact details taken off of their official website.


Online shopping scams
Fake shopping websites are not a new occurrence but there are now sites that are specifically targeting the panic surrounding Coronavirus. These include:
Websites offering emergency preparedness materials, or goods that are currently hard to come by e.g. toilet rolls, face masks, hand sanitisers. They will take payment and/or credit card details and no goods will be sent out.
Herbal medicines and health food supplements have also shown themselves online, claiming to cure or prevent COVID-19. These are being sold on fake websites, eBay and even Facebook pages. Whilst some health supplements may help your immune system, there are sadly no vaccines, pills, drinks, creams, or lozenges that treat or cure COVID-19 at present.
How to keep yourself safe
Remember that anything that looks too good to be true usually is.
Check the security of a website. If it has a padlock and begins with https instead of http, it is secure and information (such as bank details, addresses) will be encrypted and protected. Icons that state "secure", or "verified" also add weight to this.
Check online reviews and testimonials from other people to see if the company is genuine.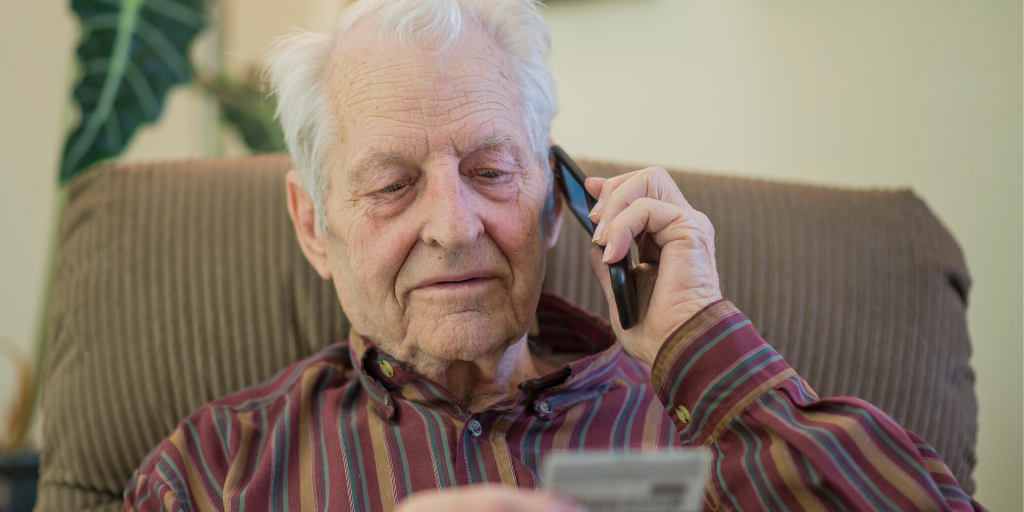 Text & Telephone scams
You may receive a text from WHO, CDC, GOV or other alleged bodies, asking you to click on a link for more information about Coronavirus (COVID-19), or details on testing locations. These are bogus and the links offer hackers a way to install software on your device, which could lead to the theft of finances or identity. For the latest information and guidance always visit the official websites.
Texts have been circulating in some countries asking for a payment to join a Coronavirus vaccine waiting list. This is most definitely a scam.
As the number of people staying at home increases due to the Coronavirus (COVID-19) outbreak, it has been predicted that the number of telephone scams will also increase. Things to remember in regards to telephone scams include:
Never give out your bank details, personal information or PIN over the phone. No genuine company will ask for this.
Do not draw out cash to give to anyone after being asked to do so on the phone. The police (a common scam) would not ask you to do this.
Do not agree to download "antivirus software" from someone who is calling to say that your computer has a virus.
If you are asked to call the company back (to try and prove it's a genuine call) the fraudster may stay on the line. Instead, agree to call back. Hang up the phone and in a couple of hours call the company/bank directly using official numbers, asking if anyone has tried to contact you.
We understand that this all may feel a little negative but we hope that by sharing these Coronavirus (COVID-19) scams, we can prevent anyone else being affected by these criminals. There are many wonderful, genuine, kind people out there and by working together and supporting each other, the UK will pull through this worrying time.
If you enjoyed this post, please help us by sharing it with your friends on social media!