Day Centres for Adults with Learning Disabilities – What are the Benefits?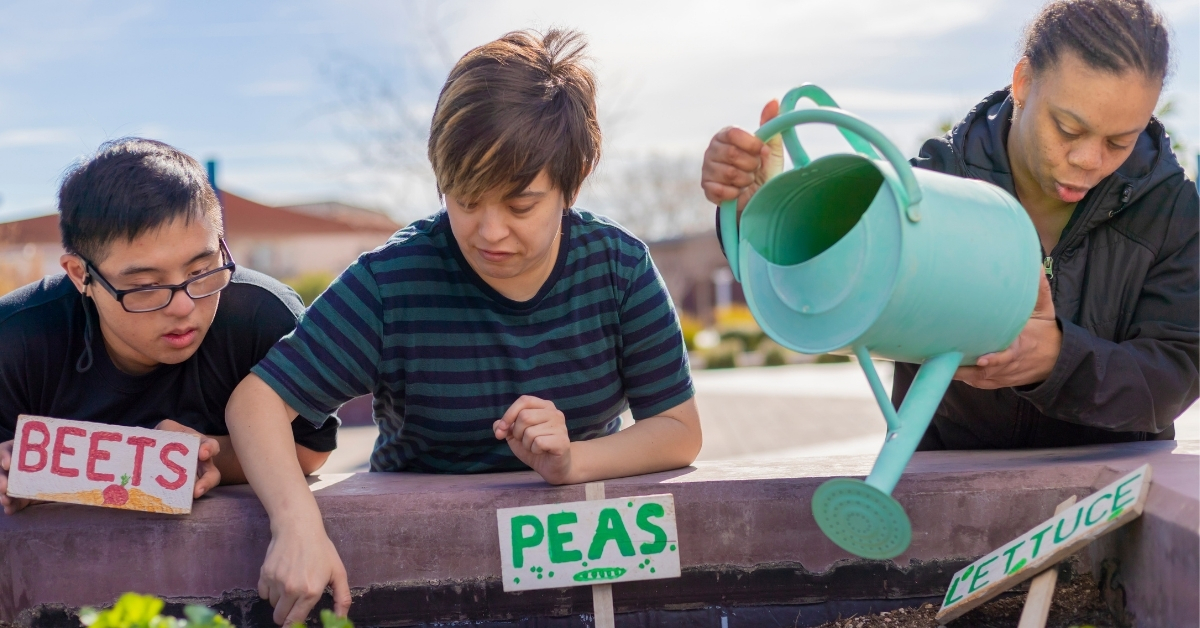 Day centres for adults with learning disabilities are provided by social services, the NHS and other charity organisations. They give individuals with learning disabilities and/or autism a safe and encouraging environment to meet others, learn and have fun.
What are the benefits of attending a day centre?
There any countless benefits of attending a day centre for both the individual and their family, and many adults say just how much they enjoy their time spent there. Day centres for adults with learning disabilities offer opportunities to participate in a range of activities, learn new skills and form and maintain friendships and support networks. These things are not always easily accessible to people with disabilities, so these facilities are often vital to the wellbeing of the individuals that attend. Without these, people with learning disabilities and/or autism can become isolated, may be unable to access healthcare and support, and lack access to the wider community. Having the opportunities that day centres provide (that may otherwise be inaccessible), increases chances for independent living and improves quality of life.
From a family perspective, day centres give parents and carers much-needed respite time. There is also the reassurance that their child is being supported by trained staff and volunteers, in a welcoming and pleasant environment where they will be encouraged to develop independence, and skills that will help them throughout their life.
What activities are available?
This will vary with each centre but most will provide options of participating in craft activities and other creative hobbies, sports, education, life skills, relaxation, trips out in the community, and in some cases, work training.
Who works at the day centres?
There is a range of staff that offer support, helping individuals to get the most out of their time at the centre. Support workers will work closely with attendees, getting to know their likes and dislikes, ambitions, and the areas in which they might need a higher level of support. Some centres will also have teachers, occupational therapists, physiotherapists and a wider team, which may include knowledgeable members of the community who will come in to do specific sessions eg. sports.
What facilities are there?
Again this will vary between centres. They may offer hot meals, possibly even giving attendees the opportunity to use the kitchen to cook group lunches together. There may also be changing facilities to enable people to stay all day, instead of just a few hours. Some centres may also have access to a garden or allotment, gym facilities and sensory rooms.
In Milton Keynes, we are lucky to have several day centres to support adults with a Learning Disability and/or Autism. Two of these we'd like to mention below.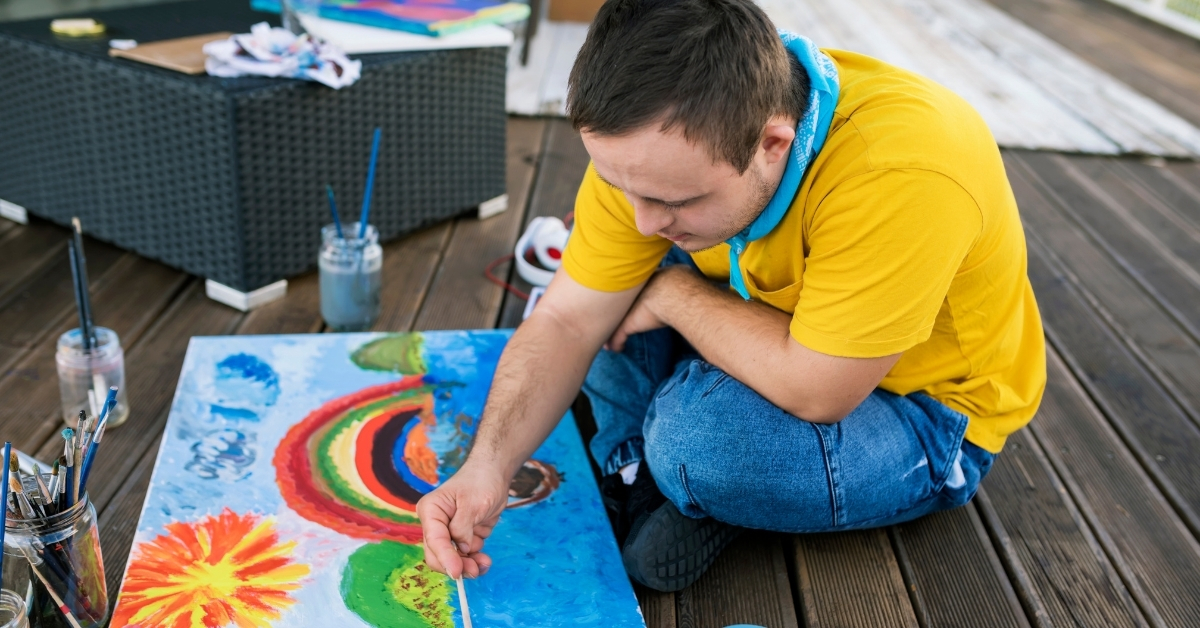 MK SNAP
MK SNAP offers a great range of activities, training, and learning opportunities, with 22 subjects across the curriculum. They also partner with MK College to run Animal Care and an Employability Course.
Aside from this style of learning, MK SNAP also provides the opportunity to get hands-on experience in catering and hospitality work. From the onsite kitchen, learners train in basic food hygiene and health and safety, whilst planning, preparing and baking simple catering orders. This helps with communication, teamwork and being able to prepare food independently in their lives outside of the day centre. The kitchen also brings in an income to the charity to help with running costs, by providing corporate lunches and specialist cake orders.
Other work training is also offered by the day centre, with real work experience. This enables learners to understand a workplace setting and build skills in working to deadlines, working with others to finish a larger task or project, and completing work to a high standard. Some learners get the chance to go on and work with local companies and organisations in Milton Keynes, with specialist support.
Other activities that can be enjoyed at MK SNAP include:
Arts & crafts
Canvas art
Enterprise
Gardening (in the onsite garden and allotment)
Health & Wellbeing
Life skills – such as safety in the home & community, healthy eating, emotional wellbeing and coping skills, as well as housekeeping and other independent living skills.
Music
Nature walking
Performing arts
Sport – learners get the chance to try a variety of sports over the course of the term and get opportunities to work with local groups, such as MK Dons SET and Bucks County Cricket.
Yoga
Dance
Pottery
Sewing
At Intrust Care we have had a number of our clients attend MK SNAP over the years. The feedback we have had from our clients and their families has been extremely positive, with both parties feeling that the time spent at the day centre to be extremely beneficial for both mental and physical wellbeing.
Walnuts Care
Walnuts Care in Milton Keynes offers both day services and educational services for young adults who have Autism or related difficulties. They work closely with the council Community Team for Adults with a Learning Disability and Milton Keynes CCG (Clinical Commissioning Group).
Day services are similar to those offered by MK SNAP and include:
Shop visits to help with financial management and transactions
Gardening and cooking
Swimming
Arts, crafts and creative activities
Learning
Relaxation in the sensory room
Walnuts College
Education within the area of Special Educational Needs offers support for learners throughout their school journey. Further education for individuals with social, communication, or interaction difficulties, who are unable to attend a mainstream college is, however, very limited. This is why Walnuts College was developed.

The learners at the college receive specialised 1:1 support with teaching from specialists within the field of Autism. They are partnered with Milton Keynes College and many of the activities completed by the learners are undertaken in venues accessed by the general public. This creates a socially inclusive approach, with the interactions helping to develop awareness, knowledge, understanding, and inclusivity in the wider community.
As you can see there are many benefits to day centre attendance as part of a weekly routine. At Intrust Care we will always support our clients with learning disabilities and/or autism to access these services if they wish to do so. This may be helping them to get ready to go to the day centre, or being there to support them in the daily activities and learning.
We would be more than happy to discuss our learning disability support services further with you.
Call 01908 380 600.