Live in Home Care or Care Home: Which is Better?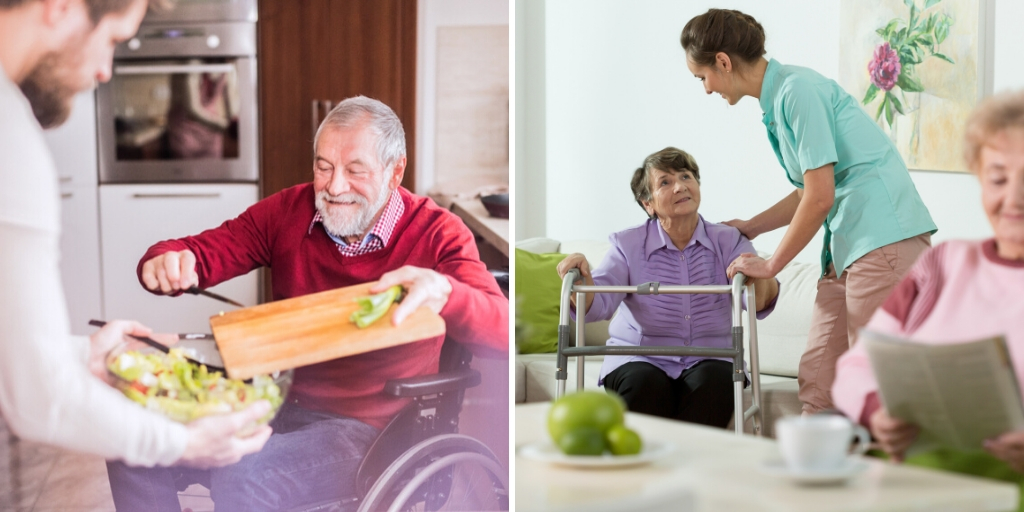 There is a lot to think about when it comes to care for yourself or a loved one. We know that there are many questions when trying to decide what is best and one of the most common ones is, which is better, home care or care home?
Home care or care home?
It will probably come as no surprise that as a home care company we will always champion and recommend care in your own home. This isn't just because those are the services that we provide, but because we genuinely think that for the majority of people it is the best option.
And we're not the only ones.
The Better at Home Report shows that 97% of people would prefer to stay in their own home if they become unwell or are no longer able to cope. We are seeing nationwide rises in people choosing live in care over traditional care homes, and with an increasing elderly population, we expect that this trend will continue.
Why is live in home care better?
Firstly, we want to say that there are some fantastic care homes in Milton Keynes and throughout the rest of the country, and for some people this will be the more suitable and preferable option. However, there are lots of reasons why live in care is better for the majority of elderly adults.
Pets
A huge benefit of live in care is for people with pets. It is heartbreaking how many cats or dogs are given to family, friends, rescue shelters, or are even put to sleep when their owners need to go into residential care. Pets are a part of the family and this separation can be traumatic and extremely sad for all involved. With live in care, pets and owners can remain together, providing companionship and comfort to each other as they always have.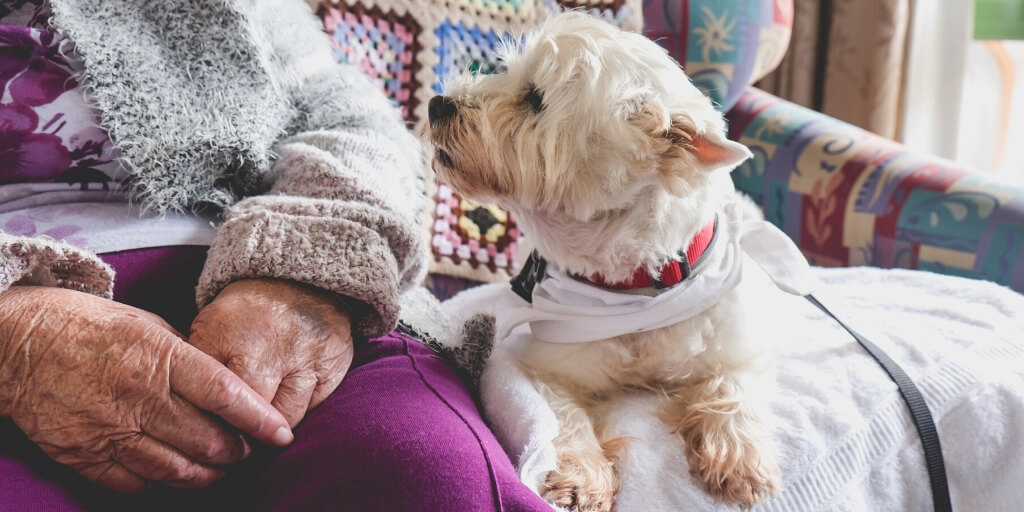 Companionship
Getting older can be very lonely. According to Age UK there are 1.4 million chronically older people in England alone. When it becomes harder to leave the house, or visit friends, or go to places you were once able, this loneliness only increases. With a live in carer there is companionship available all of the time. There is someone to chat to, to take you shopping, to accompany you to appointments or social engagements, or to have a coffee with in a local café. Knowing that this person is always there, to provide both emotional and physical support can be extremely reassuring.
There is of course also the option to socialise and make friends within a residential home and this is something that many people enjoy most about residential care. Unfortunately, the carers usually don't have as much time to sit and chat with people as they would like to within a residential setting, which means losing out on the quality 1:1 time that is received with live in care. When there are a lot of people within one place there is also a chance for friction and discontent. If a relationship sours between residents, there is no choice but to spend time in each other's company in public areas, unless each party stays in their own private room which is certainly not an ideal scenario.
Health
Clients receiving live in care have universally been recognised as having fewer falls, hip fractures and hospital admissions when compared to those in a residential settings. From the Better at Home Report we can see that someone in a residential or nursing home is 1/3 more likely to fall in one year, compared to people receiving live in care. Similarly the risk of hip fractures in any one year is halved with live in care.
When there has been a hospital stay, live in home care offers the benefit of a much quicker and smoother discharge from home to hospital. There is no delay in waiting for funding, or finding a bed in a residential or nursing home; which is much nicer than being stuck in hospital when medically fit and able to go home. This quick discharge also cuts the risk of hospital acquired infections such as MRSA (Methicillin Resistant Staphylococcus Aureus) or C.Diff (Clostridium Difficile).
Staying local
Community plays a big part in all of our lives, even if we don't realise it or associate some people as being part of it. Our community is made up of friends and family, local groups, our post person and even the cashier that we speak to each week in the supermarket. Familiarity and community is important as we age and having that network around us is comforting. Live in care means that it is possible to stay within that community and close to the people that matter most.
Care homes are often at, or near capacity, with waiting lists for some homes. In situations when there has been a sudden change in care needs e.g. after a Stroke, it may be the case that the only bed available is miles away from friends, family and the wider community. This increases the chances of loneliness and isolation, as it becomes harder for people to visit. There are also times when care needs change, and a residential home can no longer provide the necessary care needed. In this circumstance, despite the care home being local, the newly required nursing home bed, may not be.
Freedom, independence and quality of life
We've saved this one for last because these really are the most important things to think about when considering any care options. Staying independent and having the freedom of choice in our lives is something that we all want as we get older. Care homes do offer residents the choice of what they want to do, but these choices are still structured and regimented to some degree. It would be pretty miserable to not be able to have your favourite meal that you are hankering for because it's not on the menu that day, or being unable to do some arts and crafts because that only happens on a Thursday.

* The Live-in Care Hub – Better at Home Report 2019
Live in care offers a much greater range of flexibility. You get to choose when you get up, what's on the menu and how you want your day to look. If you fancy a spontaneous trip to the hairdressers or the library, that isn't a problem. Your live in carer can support you in maintaining your independence and choosing exactly what you want to do, when you want to do it. Doing the things you value and enjoy is important and 97% of people say that live in care allows them to do at least some of these things, despite limitations due to age, illness and fraility. This is a stark contrast to the 5% of people in care homes and 11% of people in nursing homes who say that they don't do anything that they value or enjoy. Freedom, independence and quality of life helps improve mood and promotes general happiness, which is something that all of us deserve.
Ok, so we understand that there are a lot of benefits to live in home care over residential care homes, but what about the cost?
Which costs more?
Realistically, we know that cost does come into the equation when looking at care options. It can be daunting understanding how funding works and when financial help is likely to be received to pay for care, which is why we created our cost of care page. Costs vary greatly across the UK and certain areas are more pricey than others. Despite these differences we can say with confidence that care home costs are usually more reasonable than nursing home costs and if there is a need for specialist residential dementia care, this also tends to push the price up. 
When comparing the cost of live in home care to the cost of care homes, they are broadly very similar. In some areas live in care may be the slightly cheaper option and in others, it may be slightly more expensive than local care homes. It is usually not that different however, when looking at a weekly price.
Where there is a big difference in cost, is when it comes to couples. Care homes will usually charge for two people, when there is a couple. Live in care will either be the same cost as it would be for one person, or include a small premium for a couple. This makes live in home care a wonderful option to keep couples together in their home, whilst also being cost effective.
We hope that this article has helped to answer some of your questions around whether live in home care or care homes are the better option for you or your loved one. If you have any further questions about our live in care or the other home care services in Milton Keynes that we provide, please call 01908 380 600 or use the form on our     contact us page. One of our friendly team will be happy to help.
Please help us by sharing this article with your friends on social media!