How to Help the Elderly Feel Less Alone This Christmas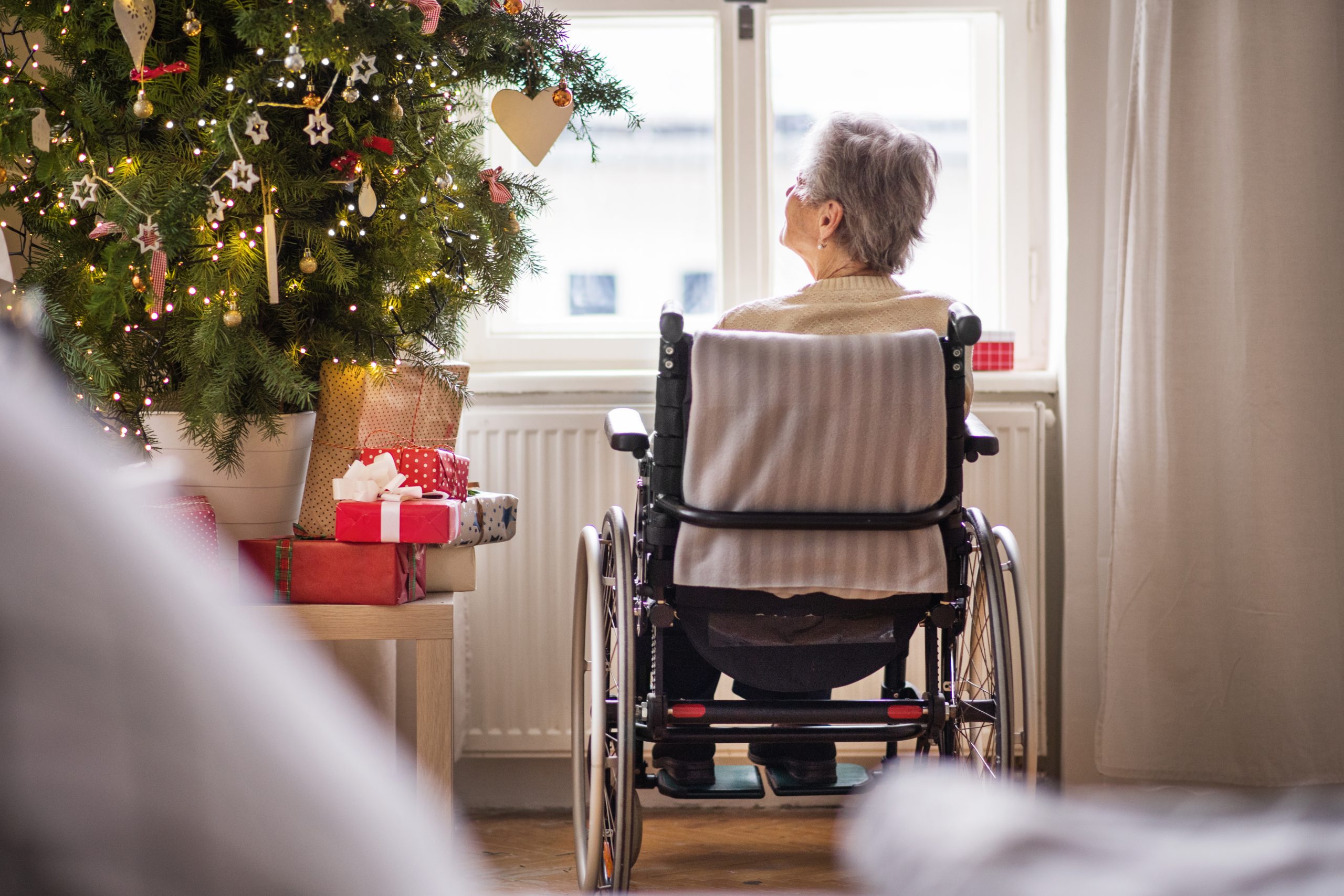 John slowly gets up from the table, clutching his plate in one hand and his walking stick in the other. Thoughts of his wife Gladys running through his mind; Fifteen years since she passed and he still misses her each and every single day. Gradually he begins his journey to the kitchen when he hears a familiar voice flicker onto the TV. Glancing over his shoulder, he turns to see the Queen starting to give her Christmas speech. It is only then that John realises with great sadness that today is Christmas Day. To him, the day had been and will continue to be, just like all the others.
John may be fictitious, but sadly his experience is far too common in the UK. Research has shown that 750,000 older widowed people feel lonelier during Christmas than at any other time of the year. This is hardly surprising, as most people associate Christmas as special time spent with their loved ones. It does, however, mean that over 200,000 older widows and widowers have reported that they are not looking forward to the festive season because they will be alone.
How can you help the elderly feel less alone this Christmas?
If you have an elderly friend or neighbour who is facing the prospect of Christmas alone, there are a number of things you can do to help.
Invite them for Christmas Dinner
The chance to spend some time eating and socialising can be more precious to someone who lives alone, than you may realise. If you have a spare chair and enough to go around, this is a wonderful way to really give to others and show true Christmas spirit. Many older people may worry about intruding on family time and initially turn down your offer. In this case, try to reassure them that you wouldn't offer unless you wanted to and that it would be a perfect opportunity to catch up with them, or learn more about them and their life.
If your friend or neighbour feels uncomfortable about joining you on Christmas day, or if it isn't something you are able to offer, there are other ways that you can help.
Take them out, or help at home
In the run-up to Christmas, you could offer to take them shopping, or to see the Christmas lights. If you go to Christingle on Christmas eve, or a Church service on Christmas day, ask if they would like to join you.  Some older people will have Christmas decorations at home but will be unable to put them up themselves due to mobility problems. This is something you could offer to help with. You could also offer to put up Christmas cards, or even help to write and post the cards for them. These small gestures can mean so much to someone who feels lonelier at this time of year.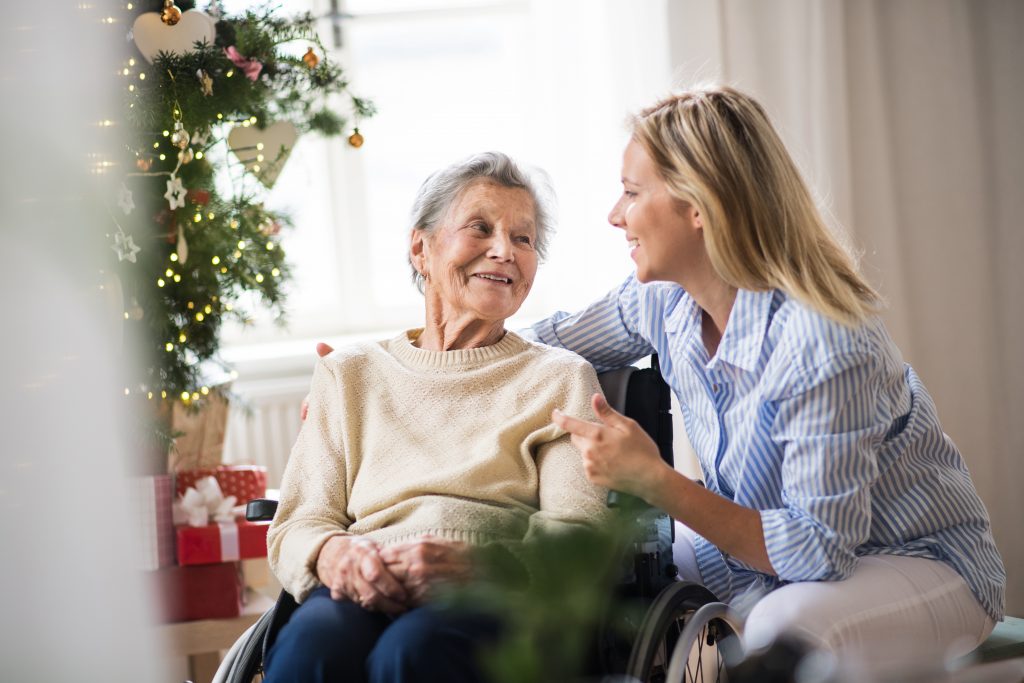 Visit them
Why not visit your friend or neighbour at home? It doesn't have to be a long visit, even 15 – 30 minutes can make a big difference to someone who may not speak to another person for days at a time. If you are able to take a small gift or some special food (such as mince pies) for Christmas day, this is also a lovely gesture. Many older people feel invisible and forgotten about, so having something small to open, or a gifted treat can help to alleviate this feeling.
Volunteer
Most towns and cities run Christmas celebrations and parties for the elderly. These may take place in the run-up to Christmas, or on Christmas day itself.
In Milton Keynes, there is a Christmas day party for the elderly each year. This is possible thanks to fundraising throughout the year, sponsorship and volunteers. Some of the volunteer work that enables the party to happen is people giving up their time to:
Act as drivers. Picking up guests from their homes, taking them to the venue and taking them home at the end of the day.
Helping to serve food, acting as companions and generally ensuring everything is running smoothly.
Meeters and greeters. Welcoming guests to the venue, helping them inside and ensuring that they leave safely once the party has finished.
By giving up a few hours of your time, or giving monetary donations or gifts, you can help ensure that an elderly person is able to celebrate the festive season.
There are also charities that can help. Age UK has a befriending service "Call in Time" which offers a 30-minute chat once a week at an agreed time. Some local Age UK branches also offer a face to face befriending service. These services can make a huge difference in combatting loneliness and isolation.
They also run an advice line which is free to call and open from 8am – 7pm every day of the year. You can call 0800 678 1602 to speak to an advisor who can help give practical advice and support. Age UK says that if an older person is feeling lonely or tearful, they are welcome to call on this number.
No one should dread Christmas for fear of being lonely. If you are able to do just one of these suggestions, you will be helping someone feel less alone at Christmas. That is a gift that money can't buy.
If you enjoyed this post, please help us by sharing it with your friends on social media!